Proving Welding Services for Melbourne
When conducting any metalwork or fabrication, you want to employ a professional company who is capable of providing the results you require. Welding can be an art form at time, and you want a reliable expert who is qualified to handle the project. Ri-cal Improvements provide production welding services Melbourne wide and can tackle any sized project, no matter how complicated.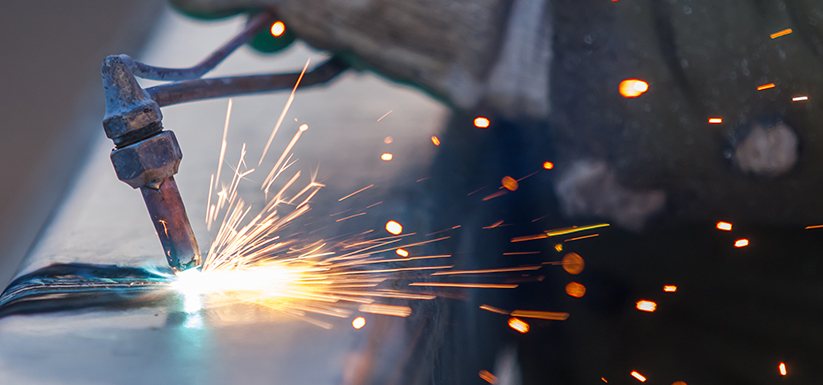 Our services
Our dedicated team of specialist welders are capable of offering handling stainless steel and aluminium projects. We have had extensive experience working with many different materials and have the knowledge and expertise to achieve your desired results. Our aluminium welding for Melbourne clients is second to none, and ideal for those who require a thorough, long lasting job.
Alternatively, if you require stainless steel welding within Melbourne, our team has had experience doing so for steel outdoor furniture and retail window displays. When you consider that we've been in the business for 20 years now, you'll appreciate that we're efficient at what we do.
Production welding professionals
Production welders are involved in a variety of construction and manufacturing areas and are expected to produce a consistently high standard of results. Our team offers such welding services in Melbourne and provides a high level of craftsmanship.
Aluminium Welding Melbourne
Aluminium Welding takes a special kind of practice to ensure the job gets done right. Luckily the expert team at Ri-Cal have had over 20 years of experience with aluminium welding in the Melbourne area and surrounding suburbs.
A trusted brand in the industry
We have established a strong base of loyal customers over the years by providing a brand that people know they can trust for results. We have always strived to be flexible, fair and honest in all our dealings and this respect of the customer has in turn lead to a great success for our business. So if you're after aluminium welding within Melbourne or a similar service, only choose the brand people trust.
Don't settle for average
If you want real results from your metalwork, contact us here at Ri-cal Improvement today on 0409 257 535. Our stainless steel and aluminium welding services and laser cutting are second to none.